Thanks Olive magazine for making my day!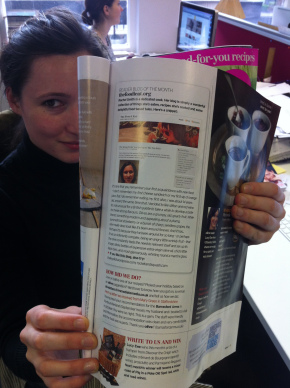 Much to my delight, the wonderful magazine that is Olive has made me February's 'Blog of the Month'.
They (unsurprisingly) decided to lift an extract on olives to pop on page 9. Thanks once again for everyone's enthusiasm with this blog—makes me very happy and keeps me out of trouble!