Where to throw a Party in London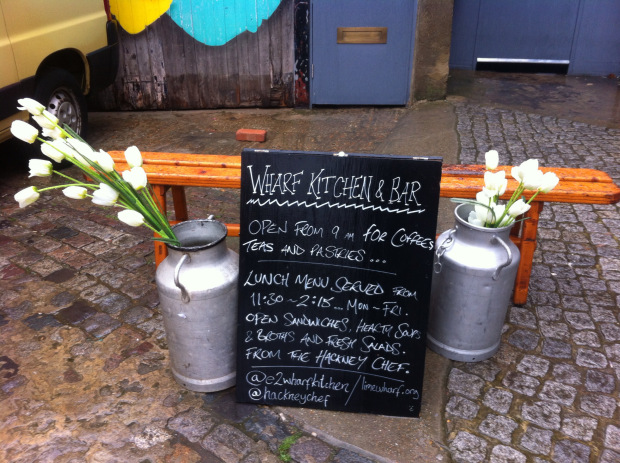 It's good to shake up routine. And it couldn't have been truer than last Friday. Tom and I were pottering over to our local, when last minute we decided to try somewhere new, and veered eastwards down the Hackney Road instead.
Our voyage of discovery couldn't have been better timed, as we'd invited a few friends to an engagement party…but had failed to organise a location. It's harder than you'd think to throw an impromptu party in London. A mixture of fully-booked venues, minimum bar spends and horrifically priced room hire.
So when we turned down Vyner Street, and discovered the live music going on at LimeWharf Kitchen it felt like fate. We went to the kitchen bar and introduced ourselves to Tam - possibly the kindest and most enthusiastic manager in all of London with an extraordinary 'can do' attitude which makes things happen.
"Next Saturday? Why the hell not?" she grinned, calling over Matthew - 'The Hackney Chef'.
Matthew insisted on cancelling his weekend plans. "I'll send my girlfriend some flowers" he joked. I think. And so the date was set.
One of the brilliant things about LimeWharf Kitchen is its phenomenal booze selection. No Strongbow - but Frome Valley Henneys Cider. No Boddingtons - but St Peters Best Bitter. No Fosters - but 1936 Biere.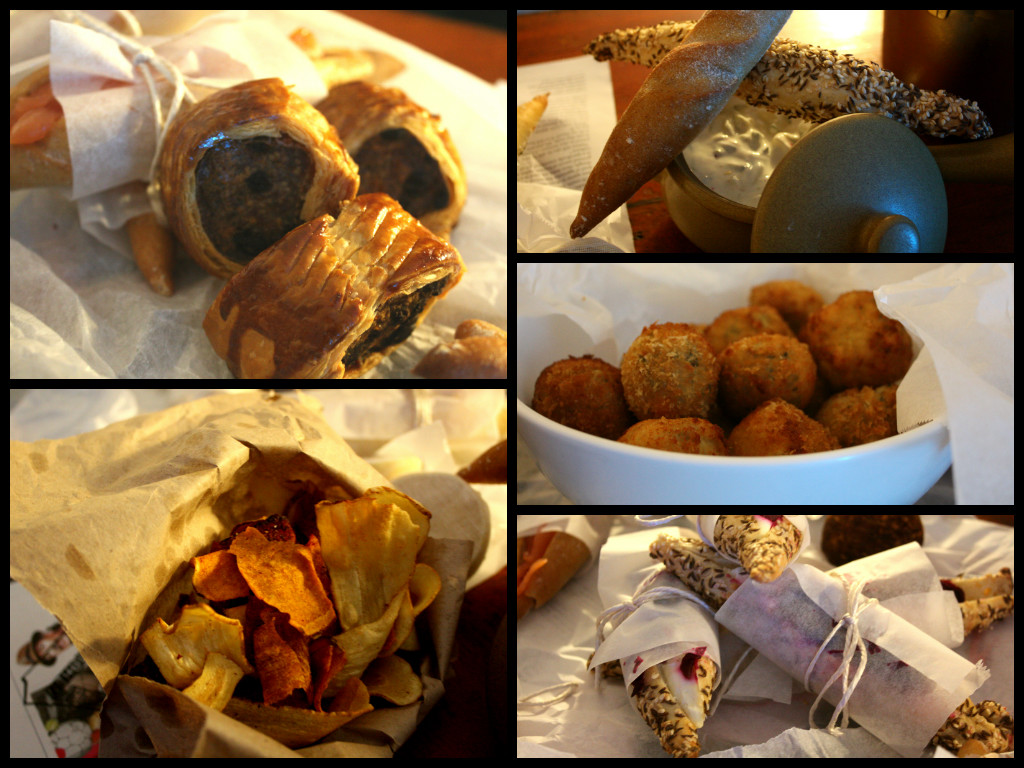 I figured that if everyone was going to be enjoying the booze as much as I thought they would, then it'd be a good idea to put on a bit of food. It makes for a slightly more civilised evening…less likely to end in a kebab shop.
The problem is that it's tricky to work out exact numbers at such short notice, and I didn't want the kitchen to have to mess about with cutlery and crockery and time-consuming service. Matthew put on his thinking cap, and came up with a brilliant and clever menu: black pudding sausage rolls, little Brixham fishcakes, homemade humus with root vegetable crisps, and mini ficelle rolls filled with salmon & creme cheese, goats cheese & pickled beetroot, and smoked chicken with lemon mayonnaise and mango. To finish - little tubs of Jude's ice cream.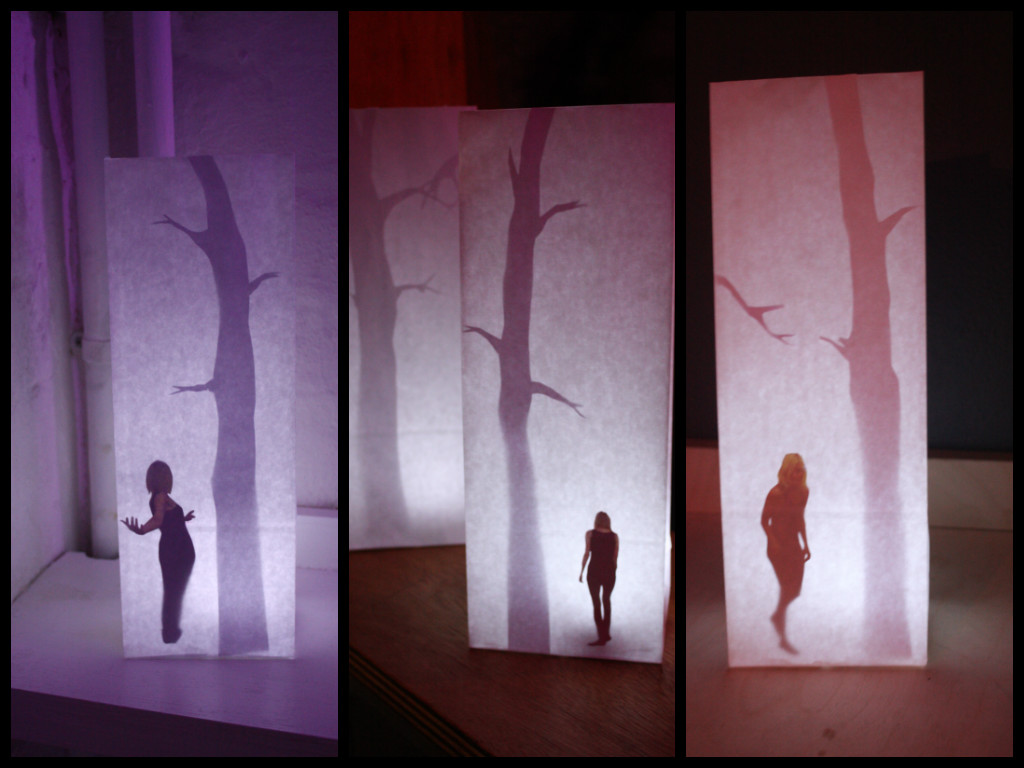 And so last night I walked past the closed galleries of Vyner Street, turned toward Regents Canal and arrived at LimeWharf. The space was decorated with the most beautiful lanterns made by Jennie Fagerstrom, which had previously been exhibited in The V&A, as well as galleries in Sweden and LA. This isn't unusual for LimeWharf - which is a space also used for art workshops, installations, social enterprise, talks and concerts. A hub on this buzzing street of artists and entrepreneurs, which is why the canteen also serves mid-week lunches (see the menu below).
For the first hour of the evening, everybody had drinks in the bar. It's a wooden-built, warehouse structure. A small stage and piano in the corner, tables and benches, and big wall heaters to take the edge off the November chill. After an hour or so, we went into the adjoining hall, where Tam had set up one long table down the middle, as well as a top table on the stage at the end "like a Norman banquet".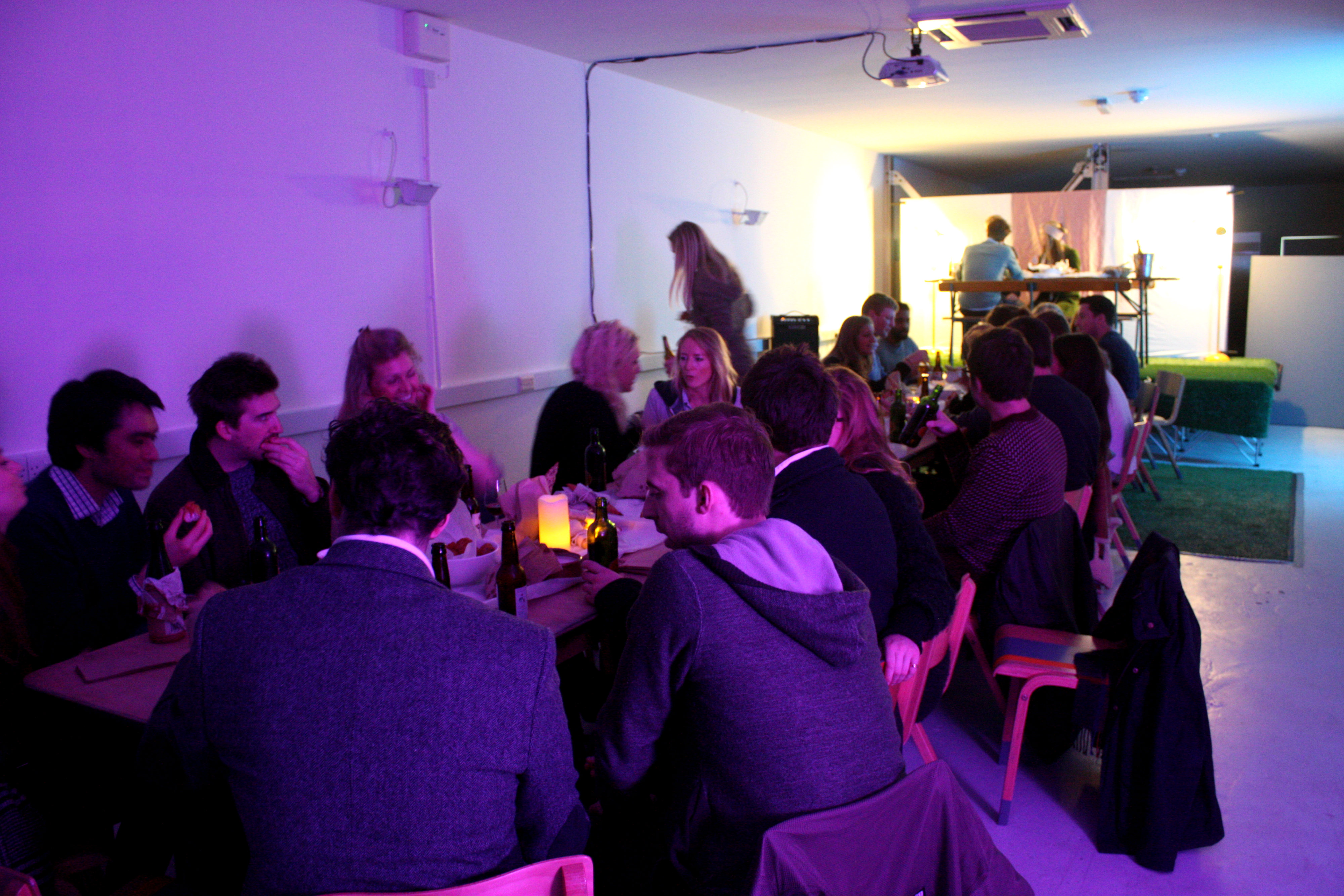 The food was the perfect demonstration of how it doesn't have to cost a million pounds to make a great meal for a lot of people. It was so clever, and most of all it was made with so much love. The rolls were wrapped in baking parchment and tied with string. The vegetable chips were served in paper bags, and everything was arranged on long baking paper runners down the middle of the table - which Tam simply whipped off and binned in the most efficient clean-up I've ever witnessed at the end of the night.
The LimeWharf Bar and Kitchen is at the start of its life - and I hope that it is a long and happy one. It's a great space, with super food and booze. But most of all, the staff have created a really welcoming and fun atmosphere. It will always be a very special place for me, with very special memories. If you're looking for somewhere to host a party, then I urge you to give Tam and Matthew a ring. And if you're not, then I urge you to drop by one Friday evening to say hello regardless!
LimeWharf Bar & Kitchen
Vyner Street,
Hackney
London
E29DJ
[email protected]
0208 980 8080
Twitter