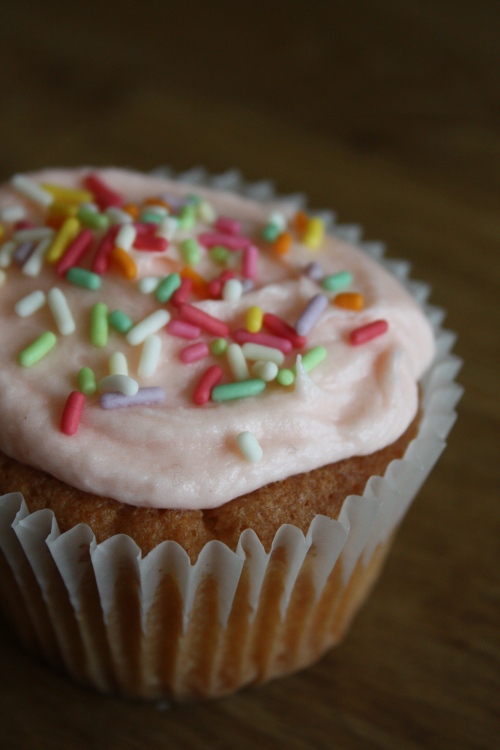 It's a drizzly day, and everyone's feeling a little jaded after excessive birthday celebrations lastnight - so what's more cheering than a big mug of tea and fairy cakes?
Many thanks to Clara for providing much needed (and absolutely beautiful) sustenance. Tea and cake in front of X-Factor repeat…living the dream!
For a fairy cake recipe, click here.